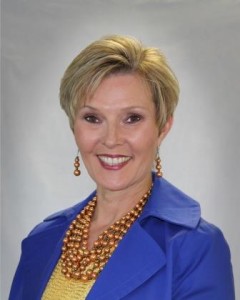 Millennials, born between 1980 and 2000, are becoming the most sought-after generation by businesses. At the end of 2015, they had spent $2.45 trillion. By 2018, they'll spend greater than $3.4 trillion – more than the previously coveted baby boomer generation. Each day, over 10,000 people turn 21. But here's the rub. Millennials possess a very different purchasing mindset versus previous generations. If you want to sell to them, you must understand them – and likely change how you sell. Heads up powersports dealers – the times they are a'changing!
What Motivates Millennials?
Numerous labels have been attached to the millennial generation. But just as the Depression formed the World War II generation, the Millennials are a product of the 80s, 90s and 00s sociology. Let's consider a few traits that should impact your sales efforts.
Millennials have the highest education rate of any generation to date. They're smart and focused on research, taking nothing at face value. For a powersports dealer, this means you better have the facts to substantiate the claim that bike X is better than bike Y.
Millennials are the Internet generation. They were raised with technology and do not function without it. They will do their research online long before they ever set foot on your dealership floor. And when they do enter your showroom, your team needs to be as well-informed as they are, or they will go somewhere else (or simply purchase online!)
Millennials are connected to a wide range of people – and it is their lifeblood. Their "village" is strong and holds sway when forming opinions. Peer review sites, community chatboards, Facebook friends and LinkedIn colleagues are consulted before purchases are made. As a powersports dealer, it is important to have a presence on these sites – and a stellar reputation.
Millennials are fiscally conservative. They entered the workforce in an incredibly weak economy and likely are still paying off a mountain of student debt. They are somewhat fearful of their career future and manage their money carefully. It is imperative that your sales team – and F&I department – have pricing details down to the penny. And be able to show value for each item.
Finally, Millennials are committed to efficiency – and results. Just as they demand instant gratification from their technology, they expect the same from their purchasing engagements. They don't have time for small talk or lost paperwork. If you run a tight ship, your dealership will score points with this group.
So what does this mean for your dealership when targeting this demographic? Here are a few things to consider.
Build a relationship – online. Your customer is online researching their purchase before you ever meet face-to-face. Meet them online, provide useful information, and answer questions quickly. If you become their valued source of information, they are more likely to purchase from you.
Become part of their "village."  In support of their "village," Millennials are devoted to their causes and their friends/family. Engage with them in and around the community by supporting the local sports teams, civic groups and other social causes.
Sell on fact-based value. This generation likely is not interested in luxury amenities so don't waste their time talking about bells and whistles. Instead, focus on value and have the facts at your fingertips. Remember, they've already done their research.
Millennials have tremendous buying power but their approach to a purchase is different. Make adjustments to your process and you might have a customer for life.