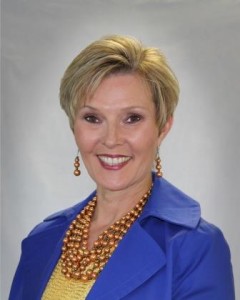 For the first time in U.S. history, today's American workforce includes four generations of employees – Traditionalists, Baby Boomers, Gen X'ers, and Millennials – each with preferred styles of communication. Each generation brings unique strengths, qualities and even requirements to the powersports dealership. The downside – managing the different expectations of each generation is a challenge.
According to a recent Ernst & Young survey, 75 percent of managers reported that managing multi-generational teams is a challenge, and 77 percent said that different work expectations among generations is a leading challenge they face. Let's look at what motivates each generation.
Traditionalists – born prior to 1945, may prefer a top-down chain of command and value acknowledgement for their experience and work.
Baby Boomers – born between 1946 and 1964, often are viewed as competitive workaholics who are optimistic, results-oriented and question authority.
Generation X – born between 1965 and 1980, are often characterized as independent self-starters with entrepreneurial traits, who can be loyal employees, but are not as attached to their employers as previous generations.
Millennials or Generation Y – born between 1981 and 2000, are non-conformists who are collaborative, open-minded and socially conscious. While this generation is very capable of multi-tasking, it expects flexible hours and work-life balance.
What steps can you and your managers take to ensure you are fostering good teamwork to meet dealership goals and maximize profit? It all boils down to bringing everyone together towards a common goal, rather than focusing on their differences. This can only be accomplished through effective communication.
Keep Everyone on the Same Page
Whether you start the day with a face-to-face meeting or an email, make sure all of your dealership employees clearly understand your daily, weekly and month-end goals. If you are bringing in new inventory – or trying to move some older bikes off the floor – walk through the dealership goals and ensure everyone knows their role.
Process Documentation
Whether it's the F&I department or the service bay, your team needs the follow the same process for every transaction. Document each step – and update the documentation when necessary. Hold frequent reviews and offer incentives for team members to demonstrate their knowledge. This is a good place to bridge those generational communication gaps.
Team Accountability
Generational differences often appear around detailed tasks. Some team members relish the details, while others just want to get to the final result. Make sure that everyone understands the importance of crossing their "t's" and dotting their "I's" – and the dealership-wide repercussions of failure to do so.
Team Recognition
Generational differences also appear when it comes to employee recognition. Communicate those "shining moments" in an appropriate way – and be sure to recognize everyone for their accomplishments while reinforcing the concept of team in your communication.
A highly functioning team that works as a unit has a better opportunity to secure more unit sales, maximize F&I packages, secure the best lender deals, lock-in return service schedules, and build lasting customer relationships. If everyone is committed to the same result, then everyone will benefit.