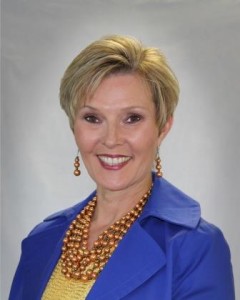 Compliance is becoming a bellwether topic. Don't believe me? Consider these three specific points. The Department of Defense released new guidelines in August regarding the Military Lending Act, which could have specific impact on powersports lending. And government agencies are known for looking out for their communities. Secondly, this year has seen a flurry of lenders entering the powersports market. Compliance is a requirement for all lenders – and new lenders will only partner with those dealers who have a compliance process. Thirdly, compliance was one of the hot topics at this year's Powersports Finance Summit. So like it or not…compliance is here to stay for powersports dealers.
That being said, it's time to ask yourself:
Are my F&I practices up to speed in the event of a compliance audit?
Is my team prepared for a detailed review – without sacrificing productivity?
How can you prepare your team for a compliance audit?
Let's review a few pointers.
Organize your deal documentation. Create a checklist to put in the front of each jacket, and organize the paperwork according to the checklist. You'll quickly see what's missing – before the auditor spots the error.
Put your procedures in writing. Once they are written, share those procedures with your sales and service bay. Hold training sessions to ensure each team member is processing each deal in the same fashion.
Designate a leader. Identify one person who "owns" compliance and designate them as the audit lead. They will be the "go to" person who will work directly with the compliance auditor. Having a compliance leader smooths the audit process, lessens the burden on the F&I team, and sets the tone for the review.
Role play. Lastly, prepare your team to answer all auditor questions directly and honestly, giving the auditor exactly what they ask for, to the letter. Remind them that the auditor is likely unfamiliar with all the ins and outs of a dealership, and to not get frustrated when they ask multiple questions about a single topic. Give your team an overview of how the audit will proceed and remind them that no one is in trouble. If anything, an audit is just a fact-finding mission, and no more.
The glare of the compliance looking glass does not have to blind your team. The preparation process can reveal inefficiencies that are hampering your team's productivity. Reviewing each deal jacket can highlight missed opportunities. Identifying a compliance leader can reward a key employee and provide a step up to management. And preparing your team through role play can bring the entire dealership team together. So embrace that compliance audit – it might just be a good thing!