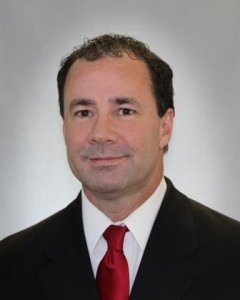 Compliance is often considered a "dirty word" in the powersports F&I world.  But let's think about compliance in a different light. Let's think about compliance as a business opportunity rather than a business hindrance. Let's think about compliance as a way to generate more business – both from lenders and consumers.
2016 has brought a flurry of activity from new and current lenders in the powersports market. In some instances, these participants are traditional automotive lenders entering the powersports business to expand their business. In other cases, current lenders who were already servicing the powersports industry have seen their book expand significantly – both in terms of originations and total value. And powersports dealers have supported that growth by attaching valuable F&I products to these deals, boosting lender confidence.
For those lenders who are expanding from the automotive space into the powersports market, compliance has been a way of life for some time. New lenders consider compliance as a solid safety check. A savvy powersports dealer should consider consider compliance as table stakes. If we want more auto lenders to branch into the space, then we need to begin demonstrating compliance within the dealership. Having a compliance process will impress your lending partners and up your "good partner' quotient.
As a powersports dealer, you can adopt a compliance mindset and gain more lender partners with a few, easy to implement steps:
Organize your deal documentation for a potential audit
Is your paperwork in order? Is every component of each deal contained in the correct file? Maintaining some good "housekeeping" practices shows that you are organized and thorough with each sale. Rather than cramming for an audit, conclude every day as if an audit were to occur tomorrow.
Put your procedures in writing
This step can pay-off in spades – not only within the F&I office – but in terms of training across the entire dealership. Putting your procedures in writing ensures that each deal is processed in the same fashion. And sharing these procedures with sales and service provides valuable training for new and existing employees.
Provide compliance-specific training
Foster an environment of continuous education by providing compliance specific training throughout the dealership. Whether delivered in person or online, encourage your team mates to learn the ins and outs of compliance.
Designate a leader
Put into place a complaint management system that is "owned" by one person within the dealership. Empower that individual to audit and enforce the dealership procedures.
Talk the talk
As a dealer owner – or leader within the dealership – set the example by being the model for your team members to take compliance seriously. Be positive about compliance and how it can benefit your company.
And walk the walk
Take 5 minutes a day to walk through your dealership. Does it appear organized and well-run? Now, put yourself in a potential lender's shoes and take that walk again. Does your dealership convey "partnership material"?
While we've talked a lot about how compliance can bring more lender business, compliance can also be a benefit with consumers. Position your dealership as a fair, organized compliant-focused business that treats all of its customers equally. Include language in the sales process that conveys this message. I bet that compliance will become a positive – not a negative – for your business.