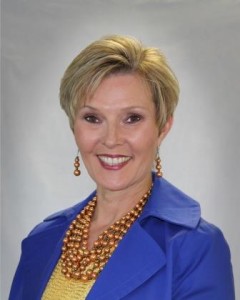 Lease volumes are up significantly in the powersports market. While a term lease is fairly common in the automotive space, the concept is new to many powersports dealers. Several factors have converged to make leasing a motorcycle a great option for the consumer in 2016.
Consumer demand is up
Today's consumer has increased job security, a little more disposable income, and a post-recession pent-up desire to have a bike.  Whether purchasing for a second vehicle or strictly recreational, the customer is ready to make a purchase. But those hard-time memories linger and the buyer is still looking for value.
Inventories are high
Motorcycle OEMs want to move product and are strongly encouraging dealers to sell new bikes.  To sweeten the deal, they are offering subsidized financing incentives. Inventories for used bikes remain high as well, giving independent dealers ample opportunity to capitalize on excess inventory and consumer demand.
Lenders are flocking
Low inflation and increased disposable income has resulting in more lenders entering the powersports market. Whether adding a new book of business – or simply expanding motorcycle originations – lenders like their chances for growth in subprime, pre-owned and new financing.
All of this bodes well for solid lease volume for powersports dealers in 2016. But where there's demand there's competition. Dealerships who offer the right product with the best protection package and the best financing options will come out ahead. Now is the time to take an inventory of your products, packages and financing. Are you poised for success – or will you watch your customer go down the road to your competition?
Do you have the right products?
Are your customers looking for transportation or recreation? Do you have current demographic data on your target market? Does your product inventory match your customer needs? With used inventories at an all-time high, now is the time to make sure you are offering the right product mix for your customer base. And while you're analyzing your product mix, make sure your sales force and F&I team is up-to-date on all of the products on your floor. Today's consumer is technically savvy and will likely have researched their purchase before ever setting foot in your dealership.
Do you have the right protection?
While today's consumer may be ready to lease/purchase, they remain risk averse. They want to protect their purchase – and will be interested in your F&I products. In fact, EFG research recently conducted among 1000 motorcycle purchasers showed the availability of a certified pre-owned product would sway their decision 95% of the time! Take a look at your F&I products and make sure you have the right portfolio to protect their purchase.
Do you have the right relationships?
Do you have a good relationship with your lending partners? Are they up-to-speed on your customer base, the products on your floor and the F&I packages available at your dealership? Research recently conducted within the lending community show a propensity to support deals with F&I protection packages attached. These value add-ons demonstrate the customer is likely to fulfill their financial terms.
And do you understand your lending partner's lease options? Can your F&I team confidently discuss the differences between a straight term lease and a lease-to-own option?
2016 looks like it might be a banner year – and leasing might add some extra sizzle. Make sure you are set up to succeed.