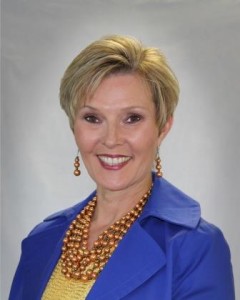 Up or down? Good or bad? The compare and contrast analysis has become a daily past time as we navigate our COVID-19 pandemic world. The air might be cleaner, but there are fewer vehicles on the road supporting the economy. We are spending more quality time with family and loved ones while navigating online school and/or work and cabin fever. When it comes to the retail powersports market, we find pluses and minuses in this new normal as well.
Interest rates are at an all-time low, making financing a bike pretty attractive.
Plant shutdowns have helped push dealership inventory out the door while keeping prices in the black.
Shelter-in-place restrictions might mean more time to ride with family and friends.
But there are also some economic factors which reflect the ying and yang.
The unemployment rate has soared to 14.7 percent, but some industries are experiencing tremendous demand. Food and beverage companies, delivery services, pharmacy/healthcare businesses and cleaning services are eagerly hiring to keep up with consumer demand.
Nearly all states have eased some restrictions on businesses in an effort to jump-start the economy, with some seeing limited success.
Spring typically kicks off the busy season for powersports dealerships, and this year is no different. This spring, social distancing and powersports are becoming unlikely bedfellows. According to the Centers for Disease Control and Prevention (CDC) social distancing guidelines, most powersports activities can be accomplished safely.
So how do you position your dealership to take advantage of what could be an unexpected windfall?
Normalizing the New Normal
Change is never easy and the changes brought on by COVID-19 have come fast and furious. Put your customer's best interests at the center of your dealership:
Make sure your dealership is clean. Check out the CDC guidelines on recommended cleaning protocols.
Provide masks and hand sanitizer to your customers. And make sure your staff wear them too.
Offer private appointments or limit the number of customers on the showroom floor. Adhere to the guidelines in your location.
Remember customer service always wins.
With kids and parents at home, ATV, UTV and Side-by-Side sales are seeing a tremendous surge. Sales from Q4'19 and Q1'20 were strong before the pandemic hit. But shuttered plants and shelter-in-place restrictions in March and April delivered a gut-punch to the powersports industry, leaving dealerships scrambling for inventory to meet the increased demand. With more available time and stimulus checks in hand, consumers are actively looking to purchase units designed for fun. Many dealers across the country are seeing a 30 – to – 50 percent increase in unit volume. Shrinking inventory for new units is also prompting buyers to consider used vehicles.
Take advantage of this opportunity by right-sizing your inventory where possible. Consider carrying a few more used bikes or family-friendly powersports vehicles. And most importantly, now is the time to market your dealership. Make sure your customers know you're open, you have that bike or side-by-side in stock, or your service department is available by appointment.
While you're dealing with the new normal, make sure you are optimizing your profit potential. Providing complimentary protection on a new or used bike can help increase unit sales and profitability through upgrades.  For example, a CPO program may help move more pre-owned inventory by giving customers confidence that they are buying a quality vehicle.
However you toss the coin, we are in unusual times and developing a new normal for the path ahead. Make sure you are positioning your dealership to support your customers, your employees and your bottom line. You call it – heads or tails?