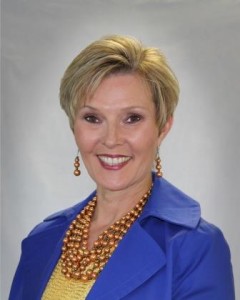 We are halfway through a very interesting year in retail powersports. If you had planned for continued low motorcycle sales and increased ATV, UTV sales, congratulations! You've planned successfully and hopefully are managing well. Going forward, you'll need to stay the course. The forecast for the second half of this year and all of 2020 appears to be equally bumpy. In fact, Black Book recently questioned whether the powersports market would see its typical price spike in Q3.
The Economy
On June 19th, the Federal Reserve chose to keep interest rates steady in the near term, but retained an option to cut rates as economic risks mount and inflation remains stuck below their target. Amid continuing trade tensions and slowing global economic growth, the Fed is preparing for the economy to take a hit and is keeping an interest rate ace up their sleeve.
There are other indicators of a stalling economy. A subdued global economy, increased corporate stock buybacks, and some spikes in lay-offs will keep business bumpy throughout 2019 and into 2020. Significant peaks and valleys in the stock market have caused unrest. The good news is that investors are predicting another recession in two to three years, meaning a recession may still be a few years off.
A major player in the state of the economy are the recent Trump Administration tariffs. According to a report from the Tax Foundation on the impact of the tariffs, the actions imposed to date are expected to:
Reduce long-run GDP by 0.21% ($52.2 billion)
Reduce wages by 0.13%
Eliminate 161,751 full-time equivalent jobs
Specific to the powersports market, OEMs are facing a variety of pain points. Polaris Industries and Harley Davidson will face challenges with steel and aluminum tariffs, which last year added 25% to the cost of imported steel and 10% to aluminum coming from the EU, Canada, and Mexico. Asian manufacturers are dealing with the threat of additional tariffs placed on China, Japan and India.
Clearly, the whipsaw status of tariffs can have a major impact on the entire country, not just the powersports industry. While you can't control the cost to import parts into the US, you can plan for the effect higher prices will have on the market.
We all know that (regardless of the industry) as new vehicle prices rise, consumers turn to used vehicles. Is your used inventory up to snuff? How's your service drive traffic? What are you doing to keep customers coming back to you for all their bike and off-roading needs? Take a look at your F&I products, customer service levels in your service drive, incentives, and pay plans. Is everything aligned toward your goal of not only increasing the number of people who bring their motorcycles to you, but gain repeat business?
The second half of the year is also a great time to strengthen relationships with lenders. Share your successes and challenges to date and encourage lenders to place a bet on new buyers entering the market by keeping rates low, being flexible on down payment requirements, and recognize the value of F&I products attached to a deal.
We never know when this "goldilocks" economy will take a shift. That's why it's important to stay focused on those goals that will weather you through the storm – quality customer service, providing valuable products (both vehicles and consumer protection products), and creating lasting relationships with your customers.
The global market may feel unpredictable, but continued focus on the things you can control will lessen the impact on your business.