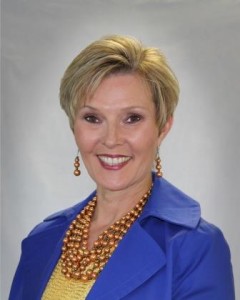 With powersports sales flat-to-down for the past couple of years, more dealerships are offering a variety consumer protection products to differentiate their business and generate more revenue. While this is certainly a sound strategic move, don't rush to sign up the first product administrator you find. There are some big differences between providers.  Make sure you properly vet your provider before they drain your profit – or ruin your reputation!
It's You…Not Them
Because your customers are buying F&I products from you, their experience with those products will reflect back on you. You can have the greatest closing numbers in the world, but if your F&I product experience doesn't reflect the service you provide in the dealership, your customers are not likely to return for their next purchase.
Essentially, your customers may associate their claims service experience with your dealership. A good experience could cement their loyalty and cultivate return business, whereas a bad experience could send the customer elsewhere when shopping for their next vehicle.
When evaluating product administrators, pay close attention to their claims adjudication process – knowing that their performance will reflect directly on your dealership. Require information on the following:
the number of claims processed quarterly and annually
the percentage of claims paid
how quickly claims are paid
the average call time
the call abandon rate
the average availability of a service provider or claims adjuster
With this information in hand, you have a better picture of whether their processes reflect positively back on you, and have the data necessary to reinforce the positive experience that consumers can expect.
A Secret Shop Will Tell
Good customer service is more than numbers. Good experience with an F&I product goes beyond claims paid and extends to product administrators' call centers. Consider your own experience with call centers. The bad ones keep you on hold too long, don't address your questions, or keep transferring you between departments. Good customer service includes answering phone calls immediately, listening to customer concerns, and answering all questions politely. This experience is often even more important than reimbursement amounts. When evaluating product administrators, look beyond the number of claims paid and average amount paid to the customer experience. Secretly "shop" the administrators you are considering and evaluate the following:
How quickly are calls answered?
Anything over 60 seconds is unacceptable.
What is the average call time?
There is an art to a good service call. Good adjusters or customer service representatives move the conversation along efficiently and end the call between 3 minutes and 5 and a half minutes.
Is it easy for my customers to get answers to frequently asked questions, such as policy coverage or claim status?
This information should be available in several places, including online and in print form.
Just Not Feeling It….
There is a lot to be said for first impressions and gut feelings. The same applies to vetting the product administrators in your market. Consider your personal dealings with the company representatives. Do they simply come by every once in a while to drop off collateral and leave, or do they make themselves available to you on your schedule? It's a good bet that if the administrator is a good business partner and is actively engaged with your powersports dealerships, then they will provide a similar customer experience level to your customers. The hallmarks of client service for a good product administrator include:
working with you to determine which products best match your market and competitive set
being nimble in developing products that can accomplish business goals by meeting consumer needs
being available by phone or email at any given time, including working the F&I desk when necessary
providing training and one-on-one coaching with your F&I and sales managers on the benefits of the products, how to sell them, and how to overcome objections
staying up-to-date on compliance and providing training, audits and strategies for dealerships to stay in compliance with both current and new regulations
providing information on the company's administration practices in addition to product sales sheets and brochures
Over the years, product administrators have received a lot of criticism from consumers about their policies around claims adjudication. Meanwhile, dealerships have come to realize that the customer service provided during the claims process can have significant impact to their customer retention levels. Smart powersports dealers understand their F&I product administrator is an extension of their company – and can directly affect dealership profitability and increase customer retention.