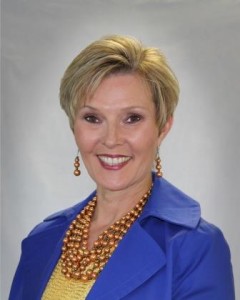 From where I sit, it's hard to believe that fall is here. Luckily, financial forecasting is not weather dependent. Regardless of the temperatures in your area, the fact remains that new bikes will be arriving at your dealership and you need to manage your current inventory. A few other fourth quarter tasks include calculating your break-even and profitability numbers and preparing for 2019. As powersports dealers cast an eye toward 2019, a sharp pencil and ready calculator can mean the difference between a year in the black or a disappointing year in the red.
2018 is shaping up to be another flat year for on-road powersports products with off-road vehicle sales such as 4x4s up slightly. This is reflective of a demographic transition from Baby Boomers to Millennials. While Millennials still like motorcycles, they are flocking to those off-road vehicles that can hold a family or group of friends. Now that Millennials represent the largest working demographic in the U.S., this generation has the power to "make the market."
Regardless of the numbers, there are some factors outside of a dealer's control. Rising tariffs and higher OEM prices for certain bikes can put these products out of reach for some consumers. When planning your inventory for 2019, take a close look at what sold this year. Are you still trying to move those high-end luxury models? Have your Baby Boomer customers decided not to upgrade this year? Are off-road products moving faster than traditional motorcycles? This may be reflective of a growing Millennial buyer base. Rising interest rates and rising costs this year give you a glimpse into next year. Plan accordingly and consider resetting your inventory mix.
Just as some models may be gathering dust, other models or used inventory might be hard to find. One year post Hurricane Harvey and some experts say we are just now seeing the used market settle back to normal. However, the process of recovering from natural disasters is ongoing. The East Coast was recently hit with one of the most devastating hurricanes in that regions history, and the West Coast has been besieged by horrific wildfires. And, now we can "look forward" to the lengthy recovery in the Gulf from Hurricane Matthew. Auctions have been hard hit and consumers are in need of replacement transportation. Pay close attention to weekly auction volume and communicate with your preferred sellers. If they know what you're looking for, they will be better prepared to flag you when inventory is available.
According to the 2018 Powersports Business Cycle Trader Market Data Book, one-third of powersports dealers expect their pre-owned unit sales to be flat in 2018. Whether this stat is due to a demographic mismatch or an untapped opportunity, the analysis reflects an opportunity for a powersports dealer who knows his or her market, and is willing to stock good used inventory. Adding a certified pre-owned warranty to used bikes ups their value and positions the product as almost new – with a tasty price reduction. Look for those bikes that come with a warranty and educate your customers on calculating the value remaining in these perfectly good vehicles.
Here's another interesting tidbit to consider when planning for 2019. Have the demographics of your community changed? Rising home prices and job migration have tilted the country on its axis, with some areas booming and others remaining stagnant. According to Realtor.com, U.S. home listing prices have increased 10 percent on average over the past year. Interest rates on a 30-year fixed-rate mortgage have increased 28 basis points during the same time period. And some areas are feeling the pinch more than others. Mortgage payments in these areas have shot up dramatically – San Francisco ($378), Los Angeles ($363), San Diego ($242), Minneapolis ($236), and Atlanta ($213).
Understanding these financial constraints can put you in a better position to provide the right kind of bike for your customer. Are Baby Boomers your primary customer? If so, they are likely concerned about holding onto their retirement funds in the face of inflation and rising interest rates. Do Millennials make up the bulk of your customer base? The "value" of their dollar appears to be shrinking while wages stagnate. Or, are Gen Z folks your target? This group has some bright prospects but is extremely frugal and hesitant to make large purchases. Whichever demographic dominates your market, be mindful of their overall financial position and organize your inventory accordingly.
In addition to inventory, your customer protection products should also reflect your customer's needs. Take a look at your VSC. Does it have the right coverage levels and mileage terms? Is your CPO program driving traffic to your dealership, or is it getting stale? Now is the time to assess the success of your current product line-up and re-tool if necessary.
Indeed, the book has not been written on Q4 and 2019 can be a very successful year if you plan in advance.