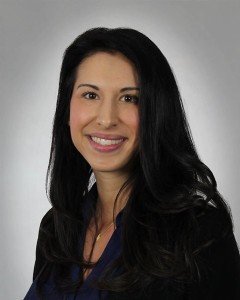 Have you found yourself wondering what happened to that stellar candidate who came in for the job interview? They were impressive in the interview, so why are they not measuring up on the job?
This scenario happens because some people are just better at interviews than others. It could be that you find yourself passing on potentially top-performing employees and hiring less apt candidates, all due to the interview.
So, as an employer, what are you to do? Approach an interview the same way you would approach a needs analysis with a potential customer.
First, put the candidate at ease with some small talk and set expectations on the interview itself, including timing. This step helps those people who are nervous interviewers. Putting them at ease will help them open up about their experience and what they can bring to the table.
Then, ask behavioral questions. Again, let's go back to the needs analysis with a customer. Those questions typically revolve around driving habits and lifestyle, i.e., behavior. The same thing applies in a job interview. Ask candidates for examples of goals they reached and how they achieved those goals. Have them describe a stressful situation, or a situation where they made a mistake at work and how they handled it. Ask them if they've ever been in a situation where they needed to change a person's mind, and how they achieved that change.
Here are some examples of questions we regularly use when qualifying potential candidates for our clients:
Can you give me some examples when you have found errors in your work? What were the causes, and how did you handle them?
How do you feel about charging a customer a 17% finance rate, when you know they could get it at the bank for 12%, but the customer is not aware?
Tell me about a time that a customer stated that the price of the VSC was too high? How did you respond?
Once you've finished asking your questions, give the candidates a chance to ask you questions. These questions can be just as important as yours, as they give you insight into the mind of the candidate. If they ask more questions about what goes on after work, they may think of work as their way to socialize. If they are primarily concerned about vacation time, you can make a good assumption that working for you is not their first priority.
Lastly, just like in the customer interview, it's important to steer clear of questions that can be used to discriminate. A general rule of thumb is to not ask about a candidate's race, religion, gender, marital status, childcare, or experience in the military. View our interactive infographic to see what you can and can't ask.
By taking the time to conduct a thorough interview, you have a better ability to find and hire the perfect candidate for your powersports dealership. You can more easily spot those candidates who are just good at interviewing, and those diamonds in the rough. In our more than 40-year history, EFG's Recruiting Services has placed hundreds of Top Performers at dealerships across the country. Put us to work for you today!