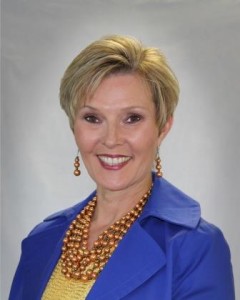 "Millennials are just plain lazy."
"How do you manage a group that doesn't want to do any work, and expects rewards for just showing up?"
"I just won't hire them."
Do these statements sound familiar? Millennials have gotten a bad reputation from popular media. But, you'd be surprised at just how much of your current workforce is made up of Millennials.
The Center for Generational Kinetics defines Millennials as those born between 1977 and 1995. Those employees of yours that are in their 30s and early 40s are, in fact, Millennials. Would you apply the statements above to them? Probably not.
At 80 million strong, Millennials now represent the most influential generation in the marketplace. They are quickly making up the majority of consumers and employees. So, for those of you saying that you don't know how to manage this new generation, I have good news for you. You already are managing them.
Contrary to popular belief, managing Millennials isn't that different from managing other generations. It just takes understanding their key motivators.
Millennials are motivated by having a work-life balance, a clear path for advancement and growth, and recognition for achievement. They are also more motivated if they believe in the value of the work.  Does that really sound that different from Gen X, or even Boomers?
We all value our time with our family. We all strive to advance our careers and feel the need for recognition. And, any person who finds value in their work will be more motivated than someone who doesn't.
The issue dealers are facing isn't how to manage a new generation of employees, it's simply how to manage them effectively.
Managing effectively means:
providing the necessary training for success and advancement;
placing a higher priority on leadership skills over sales skills for advancement;
providing ongoing feedback; and,
creating a collaborative atmosphere where employees are comfortable asking for help.
The retail automotive industry is in a state of evolution, and that includes the employee culture. In the coming years, the industry will feel more pressure to provide more guidance and develop employees through a more defined career path, while also move away from outdated norms, like working bell-to-bell hours. The fact is, all employees, regardless of when they were born, are seeing all industries become more employee-centric. As more younger employees enter the job market, this trend will only continue.
If you're experiencing high turnover with Millennials, the odds are that you're experiencing turnover with all generations. Take a look at your management model and identify what needs to change.
With more than 40 years helping dealers achieve their profitability goals by placing the right people in the right positions, creating motivating pay plans, providing ongoing training and in-dealership engagement, and cultivating top performers, EFG Companies knows what it takes to create a culture of profitability within your dealership. Contact us today to get started.