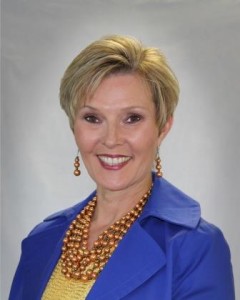 I admit it – I've gone virtual. I have a lovely Alexa® in my home that will do wondrous things, a Ring™ that will keep my home safe, and a Roomba® that will sweep my floors. Siri® responds to my voice commands and my car parallel parks itself. If they could figure out technology to walk the dog, I wouldn't have to move a muscle at home!
And now, my colleagues in the powersports industry can go virtual as well – with their F&I. Not sure about virtual F&I? Let's look at a couple of scenarios to which you can relate.
Everyone knows that F&I is complex. With many powersports dealers operating with a small staff, keeping everyone trained and up-to-speed can be a nightmare. And let's not forget the potential loss in profitability! This year is looking pretty lean and I'm sure you want to maximize every nickel of margin. Effective F&I can give you that profitability on the back-end. But who's going to make sure that gets done?
Virtual F&I can be a "hidden" ally, filling the role of a vacant F&I department – or providing support to team members hesitant to explain F&I products. Virtual F&I comes in many forms and functions. Before jumping into this virtual world, it pays to evaluate your dealership needs and the available resources.
Optimizing Virtual F&I for Your Customer Demographic
The majority of your customers fall into two groups. Those who research everything online first, and those who don't. For those who have done their research, they probably know the price of the bike, how they plan to use it, and may even have gone through some type of credit evaluation or pre-qualification. This customer wants to get in the door, get the deal done, and enjoy their afternoon on their new motorcycle. There is no time for fumbling around with clumsy F&I explanations.
For those who have not researched their purchase online prior to entering the dealership, the sales process of reviewing the benefits of the bikes in your shop and narrowing down their selection takes time. And chances are, there will be little time left to discuss F&I options. You've already claimed a couple of hours and the customer is getting antsy.
In either scenario, it's very easy to leave significant F&I money – and back-end profitability – on the table.
Pick the Right Tools for Your Dealership
A virtual F&I solution is designed to remotely bring the full power of powersports F&I experts, via live technology, into your dealership every day and for every customer. Consider this scenario:
The customer picks his motorcycle and the sales person writes up the deal.
The sales person uploads the vehicle and customer information to the virtual F&I platform.
After validating that they have all the correct information, the virtual F&I professional submits the deal to lenders and receives lender approval.
Back in the dealership, the sales person sets the customer up in a comfortable and secure F&I room.
The virtual F&I professional uses a platform, like FaceTime or Skype Video Chat, to integrate with the dealership and walk the customer through the F&I process. The customer selects the rate and products, and signs documents.
The virtual F&I professional validates each deal for accuracy and compliance, then notifies the sales person of approval. Every customer is recorded, validating their identity and signing each form.
The dealership accounting team audits each deal and overnights documentation to the lenders. The virtual F&I professional works to ensure all CITs are handled efficiently, including working with sales to resolve additional lender requests.
The dealer receives lender funding.
The entire process can take just over 30 minutes! Regardless of age, the majority of consumers believe that the F&I process should be shorter. According to a recent EFG survey of 1,000 consumers:
35 percent of respondents said the F&I process should be less than 30 minutes.
43 percent said the F&I process should be less than 45 minutes.
Of course, this is a new way of doing business. Having your deals processed by someone who is not in the office next door can seem unnerving.  But think about all of the other parts of your business that are conducted over the phone or internet. You took the necessary steps to build trust and confidence in those relationships. And, those providers have become part of your dealership family. Shouldn't you consider adding a new member to your family? A "virtual" member who will stand by you, and increase your back-end profitability? Isn't it time?