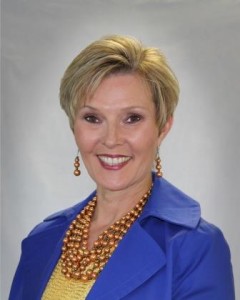 Recently, Federal Reserve Chairman Janet Yellen signaled that the Federal Reserve would likely raise rates multiple times this year. Just last month, interest rates bumped a quarter of a point from between 0.25 and 0.5 percent to between 0.5 to 0.75 percent. While this is a very small increase, the change indicates that the Federal Reserve will make good on its promises.
Yellen's recent statements and Federal Reserve action signal an end to its economic stimulus campaign that was put in place over eight years ago during the financial crisis. In fact, these changes, according to Yellen, are expected to bring the benchmark borrowing rate close to neutral.
So what does this mean for consumers? So far, we've seen modest short-term implications. Interest rates on auto loans and some credit card debt have experienced increases; however they remain at low levels compared to historical norms. 30-year mortgage rates have also remained consistent for the most part.
Economic growth, inflation rates, consumer confidence and credit defaults are really the true indicators of interest rate increases. Changes in those areas will likely be the driving force behind any rate changes that the Federal Reserve decides to implement.
Implementing an action plan
In January, lenders started to see loss ratio increases in the auto space. In turn, they tightened loan standards and escalated the pull-out of subprime. This trend has trickled into powersports, with lenders tightening their lending standards even more. However, more people today are in the market for a powersports vehicle than ever before, including two primary types of customers:
Those who view motorcycles as a primary means of transportation; and
Those who consider owning a bike for recreational purposes or second vehicle
Lending to these two demographics is very different, and it's important to understand how to effectively market and lend to each group.
Strategies for success
For those who rely on a motorcycle to get to work, offering an effective F&I product keeps the bike on the road and money in the customer's pocket is highly recommended. Offering flexible lending terms and closely evaluating credit scores are also good measures.
For the hobbyists or recreational customers, a large cash-down arrangement or credit card financing would likely be effective. While customers in this category are capable of affording the purchase, they may back away from unfavorable credit terms.
Any noticeable change in economic growth or interest rates will negatively impact both types of buyers. Dealers and lenders will need to collaborate on strategies to support the powersports market. While we expect to see slight growth later this year, several factors could sway the market's direction one way or the other and it's important to stay ahead of the trends and adapt your strategy as necessary.