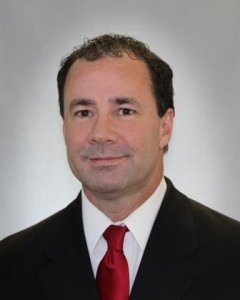 Powersports products have long been popular among active military and their dependents who find owning a car to be problematic, given the cost and their transitory lifestyle while on duty. The affordability and easy financing of motorcycles have made dealers and lenders eager to support this demographic segment. However, some regulatory wrangling by the Department of Defense (DOD) regarding the Military Lending Act (MLA) had caused some confusion.
Let's step back and start at the beginning. Congress passed the MLA in 2006 to protect active duty service members and their dependents from predatory lending. Since 2015, the DOD has amended portions of the final rule to expand the scope of the MLA to include the majority of closed and open-ended loans. These amendments impacted traditional lenders like banks, savings and loans, credit unions, and credit cards.
At the end of 2017, the DOD issued a new interpretation of the MLA. Based on the interpretation, creditors providing credit-related products and services, like GAP, credit life, credit disability or cash-out financing, were also required to comply with a full range of duties and restrictions imposed by the MLA.
In February of this year, the DOD reversed course on this issue, filing the following statement:
"The Department of Defense (Department) is amending its interpretive rule for the
Military Lending Act (the MLA). The MLA, as implemented by the Department, limits the military annual percentage rate (MAPR) that a creditor may charge to a maximum of 36 percent, requires certain disclosures, and provides other substantive consumer protections on "consumer credit" extended to Service members and their families. The Department is now withdrawing the amended question and answer number 2 (Q&A #2), published in the December 14, 2017 Interpretive Rule, which discussed when credit is extended for the purpose of purchasing a motor vehicle or personal property and the creditor simultaneously extends credit in an amount greater than the purchase price of the motor vehicle or personal property." – federalregister.gov/d/2020-04041
So what does this mean for your powersports dealership and active military customers? In essence, the reversal exempts personal property loans, including powersports, that are also used to finance GAP from MLA compliance. We are counseling our dealers that they can resume selling GAP to active-duty members of the military and their dependents. However, there are some specific details you should consider.
If you do not provide cash-out financing, credit life, or credit disability, then your vehicles loans are not required to be MLA-compliant.
If you do provide cash-out financing, credit life, or credit disability, then your vehicle loans are required to be MLA-compliant.
Here are the specific details regarding compliance with the MLA.
MLA Duties and Restrictions:
Dealers are required to determine if a borrower is covered by the MLA before extending credit. This can be done by either using information obtained from the DOD identity management website for the MLA, or from using a nationwide consumer reporting agency, like Experian. If you use these sites, you should have safe harbor protection.
For those borrowers covered under the MLA, dealers and lenders must calculate a military annual percentage rate (MAPR). The MAPR takes into account application fees, and other fees not traditionally counted as finance charges into the calculation, and is capped at 36 percent.
Arbitration provisions must be made not applicable to borrowers covered under the MLAR with either an addendum or an alternative retail installment contract.
Dealers and lenders are required to provide additional written and verbal disclosures that are only pertinent to consumers covered by the MLA.
In addition, we encourage our powersports dealers to seek counsel from their legal team. While the reversal of this interpretation is retroactive to contracts issued on or after October 3, 2016, the flip-flop action could garner attention from enterprising class-action lawyers who see an opportunity for gain.
Even if you are not a dealer located near a military base, or a lender that specializes in military lending, our country's military are widely dispersed throughout the US. Make sure you are well-versed on these new requirements and are able to best meet the needs of your customer.