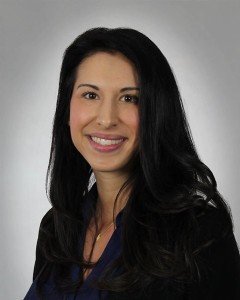 Disloyal, arrogant, selfish, overindulgent, high-maintenance, frivolous, image-driven, impatient, over-confident and spoiled – Generation Y has heard it all.  And, now the generation that everyone thought would never grow up is starting to make up the bulk of the workforce. But, will they be successful in the powersports industry? Are they worth hiring?
Honestly, powersports dealerships can't afford NOT to hire this challenging generation. The consumer purchase model is rapidly changing – driven in large part by the digital proclivity of Generation Y. Who better to engage with these new customers than people who speak their language – online and via text?
Raised in the era of digital technology, members of Generation Y can quickly prove their worth in the dealership workplace.  But, some adjustments must be made to reach an equitable compromise with this generation. Here are some recommendations for dealerships seeking to successfully employ Generation Y.
They work to live
The members of Generation Y are committed to achieving work–life balance. While their career is highly important to them, they believe that working hard does not equate to working long hours. This can be a hard pill to swallow for dealership managers who live by the "sun-up to sun-down" model.
The good news is, this generation is technologically savvy, extremely efficient and born to multi-task. It's likely they can close a deal while getting a haircut. So, if their productivity is higher both in and outside the dealership, that's a win-win!
They put the 'I' in team
Contrary to popular belief, the members of Generation Y are firm believers in networking and teamwork. Where industries often get dinged for poor internal communication and collaboration, the natural inclinations of a generation born to teamwork can be a positive for workplace culture.  But, be sure to limit the number of meetings. This group prefers real-time communication including instant messaging, video and phone conferencing, increasing the amount of communication while decreasing the time it takes.
They are tech-savvy
Fluent in the language of social media and technology, members of Generation Y are the harbingers of change in the office. Their intimate relationship with technology and sense of efficiency allows them to streamline dealership processes, creating the potential for a better work environment in general.
Indeed, this generation understands more than any other the ability of social media and technology to be a powerful tool in day-to-day business, from generating leads to cultivating ongoing customer engagement. With their adaptable nature and willingness to try anything once, Gen Yers are at the forefront of innovation, turning traditional business operations on their head.
They have different work expectations
The members of Generation Y are entering the workforce with higher expectations than previous generations. Having clear expectations, and a path for advancement within the dealership, is required or these employees will simply leave in search of a more suitable work environment. In addition, this generation thrives on encouragement and feedback on job performance. They don't need constant attention, but a simple recognition of a job well done goes far beyond a spiff or contest bonus in motivating these employees. (Of course, the bonus doesn't hurt.) Generation Y employees want active feedback and to know the value of their role. Describe to them the benefits of their role to your dealership and to the public. A job with a purpose, great working conditions, and strong work relationships are primary incentives for Generation Y.
They have a different idea of leadership
Gen Yers understand that a mix of strengths contributes to success. This selfless approach to working demonstrates excellent managerial skills across all dealership departments. They believe in a different method of management and leadership than their traditional predecessors. They dislike the hierarchical management style adopted by most dealerships, as well as the commanding and controlling nature of traditional managers. As leaders, they believe in motivation and the freedom to voice their opinions.
They are eternal learners
Being no strangers to change, Generation Y is a group of adaptable and fast learners. They are the most educated of all the generations, and they take proactive steps in learning everything they need to succeed in their given careers, which allows them to quickly acclimate to a sales culture. Quick to explore other channels of marketing, we can expect a rise in management roles filled with Generation Y. With a smartphone in one hand and a tablet in the other, they are the masters of multitasking. Workplace training and development is very important and, in fact, often demanded as a part of their work conditions.
They put the 'y' in 'why'
Facing a constant bombardment of information, images and advertising from an early age means that Generation Y is more critical, and indeed cynical, of marketing and packaged messages. This critical eye makes them ideal hires at dealerships looking to think outside of the box for their advertising needs. In addition, because they view themselves as instruments for change, generation Y easily adapts to provide advice to customers on what motorcycles and financing options are best for their needs.
Their curiosity and insatiable thirst for information makes Generation Y a nosy bunch, unafraid of asking "Why not?". This, coupled with their intense drive and enthusiasm, gives them the power to do anything they set their minds to. Harnessing this inquisitive nature will give you an employee who never stops looking for new opportunities, as well as threats.
They are the future
The fact of the matter is, no matter how much we may want to, we can't stop time. Therefore, Generation Y is the future of the workforce and the smart thing to do is to accept it and ready yourself for their impact. Full of energy, hopes and dreams, they are a generation whose optimism for the future is unmatched by any other.  And, knowing that they are within two years of being the largest vehicle purchasing population, and not far after that, the largest employee base, the powersports industry is at a critical juncture in capitalizing on this future.