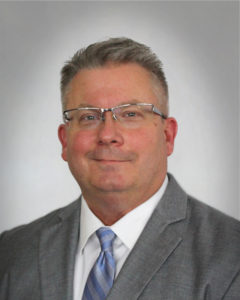 On Monday, President Donald J. Trump signed into law the Congressional S.J. 57 resolution repealing the Consumer Financial Protection Bureau's (CFPB) guidance on dealer markup. Originally issued in March, 2013, the auto lending guidance quickly received negative feedback. In fact, the ruling caused several finance sources to either switch to a flat-fee compensation model or enforce lower caps on dealer markups. The ruling also prompted the CFPB to impose consent orders with several institutions resulting in millions of dollars in fines.
The retail automotive industry is cheering this move, which began five months ago when the Government Accountability Office said Congress had the power under the Congressional Review Act (CRA) to overturn the CFPB guidance. But, before you start thinking the good old days are back, consider what started the industry on this path.
The CFPB's original guidance was designed to inform lenders that it would begin enforcing the fair lending requirements of the Equal Credit Opportunity Act (ECOA) using a theory on disparate impact. This theory refers to practices that adversely affect protected classes of individuals, even though employer rules and practices are meant to be neutral. The CFPB used this theory to make the argument that dealer markup practices could result in unintentional discrimination during the credit process, and must therefore be reined in.
While the CFPB can no longer use disparate impact theory to force lenders to reduce dealer markup, the ECOA and its fair lending requirements remain in full effect. Other federal, state and local compliance regulations also remain, which prompts me to remind our clients that remaining in compliance is still in the dealership's best interest. And, it's highly unlikely that lenders who invested millions of dollars into comprehensive compliance platforms will suddenly reverse all those process changes.
In addition, consider the business ramifications of slacking on compliance. A few dollars gained in one sale can easily be taken away if a customer feels cheated and chooses to refinance, resulting in dealer chargebacks. Consider all the fines an auditor can impose on your business for lack of compliance with a number of regulations that directly affect dealerships:
Under TILA and Regulation Z, willfully and knowingly giving false or inaccurate information can result in criminal penalties, with a fine of up to $5,000 and up to one year in jail.
Violating the FTC Used Car Rule can result in a fine of up to $41,484 per violation.
If your team fails to file form 8300, you could be held liable for both civil and criminal penalties. The civil penalties range from between $26,600 – $106,000 paid to civil claimants. Criminal penalties include a maximum fine of $500,000 for your dealership, and 5 years in jail.
Criminal penalties for failing to comply with OFAC include 30 years in prison, a $10 million fine for your dealership, and $5 million fines for each individual involved.
Penalties for violating federal telemarketing laws include up to $41,484 per violation from the FTC, between $5,000and $1 million per day from the CFPB and FCC, and up to $500 per violation to state law enforcement or individual call recipients.
Cutting corners to make a sale, providing inaccurate information, failing to file the right forms, failing to provide appropriate disclosures, and/or using discriminatory pricing hurts everyone, but especially the dealership. It's much more profitable to run compliant operations.
With more than 40 years helping dealerships navigate federal, state, and local regulations that effect their business, EFG's AFIP-certified trainers know how to equip your team with the skills and processes to ensure compliance while maintaining dealership profitability. Empower your team to take personal accountability for your dealership's success. Contact us today.