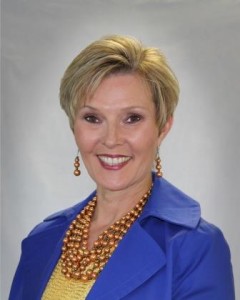 I'm asked frequently by our powersports dealers – "What's the next thing on the horizon?" This question always prompts a useful conversation about recent news and near-term adjustments to make on the showroom floor. But what if we expanded our horizon a little bit? What if we contemplated the powersports dealership 20 years into the future?
A glimpse into my crystal ball shows the entire powersports buying process taking place online. It will look much more like an Amazon purchase model. Consumers will control the entire process and will have access to all information on motorcycles, F&I products, and financing. By moving the sales and financing online, transactions will be streamlined, and simpler. The online platform will also make it easier for dealerships to demonstrate transparency and accountability.
This is a very different approach from today's dealership, which relies on customers walking into a physical location, test driving bikes, and negotiating price. Even if today's customer conducts their research online, the majority of dealerships are not prepared to execute a completely digital transaction.  But consider that our dealership of the future is showing bits and pieces of itself today.
Let's think about changes to consumer buying habits. According to the firm BigCommerce, online shopping is booming.
Online Shopping
51% of Americans prefer to shop online.
96% of Americans have made an online purchase in their life, 80% in the past month alone.
Ecommerce is growing 23% year-over-year, yet 46% of American small businesses do not have a website.
Ecommerce Trends by Generation
67% of Millennials and 56% of Gen Xers prefer to shop on online rather than in-store.
41% of Baby Boomers and 28% of Traditionalists (or the Silent Generation) will click to purchase.
Millennials and Gen Xers spend nearly 50% as much time shopping online each week (six hours) than their older counterparts (four hours).
Millennials and Gen Xers spend six hours per week shopping online.
Baby Boomers spend four hours per week shopping online.
Preparing for 2037
While it feels like 2037 is a long time away, 20 years will fly by. What steps can you take to make a successful transition from the dealership of today to the dealership of the future?
Within the next few years, we'll see powersports dealerships focus more of their efforts on customer service and providing a personal touch during the ownership lifecycle. You'll find yourself becoming less focused on individual sales and more focused on consumer loyalty through servicing and maintenance. In fact, the entire nature of the powersports dealership will morph to become a service business first and a powersports business second. A bike will merely be one of the products you offer to support that customer.
To that end, your website becomes your showroom and your finance office. Already, consumers are no longer stumbling on the hidden bike that perfectly matches their personality in your store. They are looking at your inventory online before ever stepping into your showroom. As the powersports dealership model progresses, online shopping will demand more than just a look at your inventory. It will demand visibility into your consumer protection products and financing options.
Aside from your online presence, within the next 20 years, it's likely that the service drive will become your primary profit center. Think of the dealership of the future as a "contract" model, where consumers agree to two to three-year commitments, performing all their service and maintenance at your dealership. To get to this point, strategic dealers will focus on the combination of value-driven consumer protection products and customer service strategies. This will help build consumer loyalty and spur the advancement of a more service-based model for powersports dealerships.
The powersports dealership of 2037 looks very different than today's reality. But with a little planning – and an eye towards consumer buying habits – you can be that preferred powersports dealership with a loyal customer base shopping for their next bike.