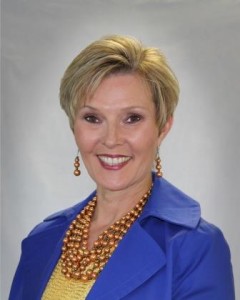 While the presidential election is over, the business climate remains murky. I have spoken to numerous powersports dealers and lenders over the past two months and the "wait and see" attitude remains. While some see lots of positives on the horizon in terms of fewer regulations, others voice concerns about rumors of rising interest rates and tighter credit. While we cannot directly impact government action, we do have control over how we conduct our own business.
As we have discussed in the past two columns, there are some shared challenges faced by powersports lenders and dealers when working with their counterparts that truly impact the powersports industry.  The good news is – we can address these challenges by meeting in the middle to build productive and financially beneficial relationships, for both lenders and dealers in the powersports market.
As we step carefully into 2017, let's make the commitment to communicate more frequently, listen more intently and improve where we can. Regardless of which side of the fence you're on, let's see how both dealers and lenders can meet in the middle.
Work With – Not Against – Each Other
The relationship between lenders and dealers should not be adversarial! In fact, it should be closely linked to ensure profitability – and to secure more customers. Rather than spending energy finger pointing, spend that energy understanding the challenges facing each other's business.  There are enough outside forces creating roadblocks. Don't be part of the problem, be part of the solution.
Dealers – take time to understand changes in the overall credit market. Lenders – gain an understanding of what manufacturers and consumers are requiring of their dealers. And see where there are opportunities to work together.
The key to successfully working across the aisle with your lender/dealer partner is communication as well as a willingness to understand each other's needs and challenges. Add in some proactive research and innovation and your chances of success are greatly increased.
Do Your Homework
For many lenders, the powersports market is new territory. And while there may be a few similarities with automotive lending, there are many unique aspects that set the powersports market apart. Before jumping into powersports, lenders must do their homework. Who buys powersports vehicles? What is the financial and credit landscape? But don't rely on Google. Talk with powersports dealers and consumers.  Get a good sense of the market before developing your lending requirements.
For dealers, getting your loans bought doesn't have to be difficult. Take the time to meet with your lenders, discuss their requirements, and train your team. Also, offering F&I products can actually benefit your lender relationships. Lenders may be more open to offering financing on a motorcycle that includes a vehicle service contract, as the F&I product has the potential to protect the loan. In the event of a vehicle breakdown, the customer's out-of-pocket expense is greatly reduced with a VSC, eliminating the question of whether to pay for expensive repairs or make their motorcycle loan payment. Before jumping into a full menu of products, take the time to understand your customers and your lenders to determine which products meet everyone's needs.
What may be more important than homework is frequent communication between lenders and dealers. Products, credit terms, regulatory/compliance requirements, and customers change. Set a standing meeting to discuss these changes. If your partners aren't providing the information you need, be proactive and ask for it.
Be Innovative
One thing we can all count on is change. Rather than fight it, embrace change and demand that your partners do the same. Because, I guarantee the competitor down the street and the new Millennial customer has embraced change.
This is another area that is ripe for communication between lender and dealer. How are consumers using technology to purchase powersports products? What improvements are available in the dealership space for securing consumer credit? Add this topic to your standing meeting. Share research and insights.
We can't control the overall business climate. But we can control the health and profitability of the relationships we have with our partners and customers to make 2017 a successful year for both lenders and powersports dealers.