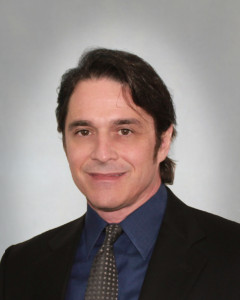 Currently, the headlines are offering a lot of doom and gloom for the subprime auto finance market with regards to rising auto loan delinquency rates and the sheer amount of subprime paper.
According to the February Equifax National Consumer Credit Trends Report, 21.7 percent of all auto loans originated between January and November, 2015 were issued to consumers considered to be in the subprime market.
This marks the fourth year where the subprime segment accounted for between 21 and 22 percent of all auto loans.
In addition, Fitch Ratings reported that in February, 60-day delinquencies experienced a 12 percent year-over-year increase, bringing the delinquency rate to 5.16 percent. This is the highest delinquency rate since October, 1996. To put this into perspective, delinquencies peaked at 5.04 percent during the 2008 financial crisis.
With strong subprime growth and increasing delinquency levels, smart lenders are evaluating their portfolio to determine the best method to address three pain points:
maintaining a proactive risk-management strategy that decreases repossessions and collection costs;
enhancing value propositions that increase both loan volumes and finance control; and,
differentiating their institution in a crowded indirect lending market.
Some would argue that the best way to offset portfolio risk is by increasing APR. However, by doing this, lenders fail to address the other two pain points of increasing loan volume and differentiation.
The good news is that for industrious lenders there is another option that benefits the lender, the dealer and the consumer. That option is the use of consumer protection products, such as WALKAWAY® Vehicle Return.
With consumer protection products, like WALKAWAY, consumers are protected from the negative financial repercussions of instances like involuntary job loss. This same consumer protection also protects the loan. How? Consumers can either return their vehicle with no impact to their credit, or use payment relief to continue to make loan payments if an unforeseen life-changing event occurs. Either way, the lender's risk and exposure is significantly diminished.
By providing a complimentary base-level of protection on all auto loans, lenders and consumers would be protected if any of the following were to occur:
Involuntary Unemployment
Physical Disability
Loss of Driver's License due to Medical Impairment
International Employment Transfer
Self-Employed Personal Bankruptcy
Accidental Death
Put another way, in a life-changing event, which loan makes more sense?
Traditional loan
The customer becomes delinquent, and late fees, recovery fees, collection costs, repossession costs, etc. accumulate.
Loan with WALKAWAY
The customer returns the vehicle to the dealership, freeing themselves from their auto-loan debt with no adverse impact on their credit. The next time they are ready for another vehicle, they are that much more likely to return to a dealership that offered them leniency during a time of hardship. And, having provided a strategic loan that helps increase dealership profitability, that dealership is also that much more likely to keep your lending institution top-of-mind, making you a preferred lender.
Dealerships also benefit by setting up the F&I product presentation with a description of the benefits consumers will receive with their loans. This offers F&I managers an excellent springboard into presenting upgrade options, or additional products, to further protect the consumer.
For example, with WALKAWAY, dealers can provide customers with the option to upgrade to payment relief, which provides one 90-day lump sum payment directly to the lender on behalf of the customer. The amount is not pro-rated and never has to be repaid, even if the customer regains their health and/or returns to work inside the 90-day period. In addition, customers who utilize the payment relief benefit retain the privilege of returning their vehicle if circumstances do not change.
The complimentary product combined with the payment relief option turns your loan into a dealership tool to create a rewarding and productive discussion about the benefits of consumer protection products, and the value the dealership is providing. In essence, your loan would have the potential to maximize dealership profitability through the sale of the upgrade, enhance customer satisfaction, and increase repeat and referral business.
Thus, lenders offering products like WALKAWAY have a significant advantage to address their three objectives of reducing risk, increasing loan volume, and differentiating themselves in the marketplace.
Don't feel like your only course of action to combat delinquency levels is to raise rates. Pair your loans with complimentary consumer protection products like WALKAWAY to protect your loan portfolio, increase loan volume and make your institution the preferred lender for both dealers and consumers.
With almost 40 years of experience in innovating compelling consumer protection products, EFG Companies knows how to strategically place the right product mix with your loan to achieve greater loan volumes. Find out how today!