Cultivating Consumer Confidence to Increase Motorcycle Sales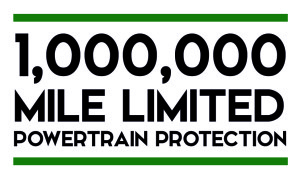 EFG Companies, the innovator behind the award-winning Hyundai Assurance program, announced today the launch of a 1,000,000 Mile Limited Powertrain Protection program for motorcycles. This program is designed to foster increased customer loyalty, referrals, and unit sales by addressing pressing motorcycle consumer needs.
While the powersports industry is currently experiencing a period of year-over-year growth, everyone in the industry has an eye on the horizon for the next economic downturn. Dealers are looking to maximize sales while they last and fortify their operations for the future.
"Today's customers are already in the mindset of being very careful with where they spend their money, and are looking for the best value for the dollar. This has resulted in an enhanced pre-owned bike market over the last few years," said Glenice Wilder, the vice president of EFG Companies Powersports Division. "By offering 1,000,000 Mile Limited Powertrain Protection, motorcycle dealers have the ability to differentiate their operations, and increase customer loyalty and new customer sales, by providing customers complimentary protection for their bikes."