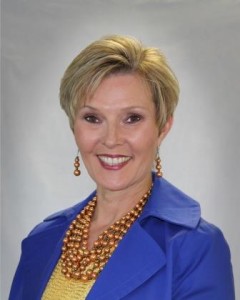 The market has been showing positive signs over the past few months, with growth in both new and used bikes. Even the traditional auction houses are feeling the pinch between demand and inventory. Lenders are also looking into the powersports market with renewed interest. With this positive trend, it would be easy to sit back and relax. However, I would encourage you to take advantage of this situation and invest in your dealership. And, the first place to start is training!
Unfortunately, many powersports dealers often operate with the mindset of "Who has time for training?" I would turn that response around to say, "Who doesn't have time for training?" Every phone call, every customer interaction, every deal jacket is an opportunity for training if you have the right mindset. Let's consider the following value sets when thinking about the benefit of training in your dealership.
Improved employee performance – When your powersports employees receive the necessary training, they are more likely to perform their job effectively. Throwing a new employee onto the sales floor or adding responsibilities to a team member without training is a recipe for failure and a walk out the door. Make sure your employees understand all of their responsibilities within their role and watch their confidence soar. This confidence will enhance their overall performance, which can only benefit your dealership.
Improved employee satisfaction and morale – The investment in training shows employees that they are valued while creating a supportive workplace. Happy employees are also more likely to welcome additional tasks, or be receptive to training newer employees. Creating a culture of continual learning produces a well-rounded staff ready to pitch in for any task.
Addressing weaknesses – All employees have some weaknesses, but they don't need to remain weaknesses. Customized training programs can strengthen those skills, turning weaknesses into strengths. Taking it a step farther, a development program brings all employees to a higher level that can really set your dealership apart from the competition.
Consistency – Training helps ensure that policies and procedures are followed all the time. It reiterates the importance of compliance and processes, a critical component when dealing with lenders or local, state, or federal regulators.
Increased productivity and adherence to quality standards – And speaking of processes, training also increases efficiencies, which can not only shorten the transaction time, but can make sure those transactions are processed correctly.
Increased innovation in new strategies – A well trained staff is not daunted by change. Whether adding a new product line or lender, having a strong team behind you can prompt you to expand market share as well.
Reduced employee turnover – An emphasis on training keeps your team engaged and committed to your dealership.
Enhances company reputation and profile – A strong and successful training strategy helps to develop your dealership brand. This reputation not only pays dividends in your online reviews, word of mouth, and repeat business.  Training also makes your dealership more attractive to potential new recruits.
Clearly, the benefits outweigh the drawbacks when it comes to training. So, build on the solid market today and pay it forward by investing in your team. With more than 40 years of experience helping dealers achieve their profitability goals with training that turns teams into Top Performers, EFG Companies knows how to take your team to the next level. Contact us today to get started.