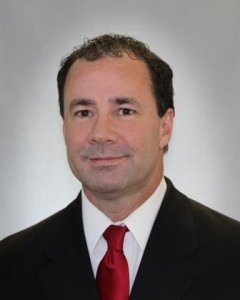 There's not a dealer in the powersports industry that doesn't wrestle with the concept of training! Everyone agrees that training is necessary to run a successful, profitable, efficient and ethical dealership operation.  However, the spectrum of dealers' commitment to training is wide in the retail powersports space. Even the dealer that is committed to training struggles with things like:
Why pay to train someone who's just going to leave? 

It's difficult taking income-producing team members off the floor, desk, or drive for an extended period of time. 

I can't determine if training is actually making a difference to my bottom line.
I can't get my managers to see the value. My dealership runs a certain way and they don't want to have to re-train team members after a training course that is counter-intuitive to the way we operate.
Turnover
If you're reluctant to train your people, to really invest in them, due to the fear of turnover, you may be missing the point.  Studies consistently show that two of the key reasons for employee turnover are limited advancement opportunities and lack of training for a specified role.  The proper investment in employee training has the potential to increase job satisfaction and empower your team members to expand their roles in your dealership.
By sending employees through developmental, performance-based training courses, they will be recognized for their accomplishment and will appreciate their leadership for investing in their success.  Instead of seeing turnover as a barrier to a training investment, consider training as a tool to help reduce turnover and retain Top Performers.
Time off the Floor/Desk/Drive
There's an old story about a woodcutter that goes something like this:
A woodcutter was hired, given his axe and direction. He started out strong and his boss was quite pleased with his work and shared that feedback with the new woodcutter.  This motivated the woodcutter to work even harder in the days to follow.  However, even though he swung the axe as hard as he did when he started his job, his production (number of trees cut) declined each day.  He then went to his boss apologizing saying that he must be losing his strength.

Then, the boss asked the woodcutter a simple question, "When was the last time you sharpened your axe?"  To which the woodcutter replied, "Sharpen my axe? I had no time to sharpen my axe.  I have been very busy trying to cut trees."
Investing time in training, sharpening the team's skills, should pay-off in improved, sustained production results. Think of time off the floor as part of that investment.
Does Training Really Improve Results
Every dealership has experienced training that produced no results. The last time you sent your team members through training, were they being read to or were they in a participatory class tailored to address their current challenges?
While some training courses stem from a "telling" technique, results-oriented training addresses current trainee challenges, engages the trainee in every form of adult learning (seeing, hearing and doing), and ensures learning has taken place through competent role play. Whether you handle training internally or you utilize a professional outside organization, it's imperative that the training methodology you leverage is truly conducive to learning.
But how can you prove the training is effective? This starts with benchmarking the individual's performance. For example, if an F&I manager comes in to training with an average product penetration rate of 30%, then you can use that benchmark to determine success.
In addition, once your team members are back at work, ensure there are mechanisms in place to track production following training.  Benchmarking a critical aspect of training, and tracking results are always key elements to a successful equation to ensure positive training outcomes. It also fuels the momentum of the person when they can clearly see and track their own results.
Having to Retrain the Team After Training
If you think you need to retrain your team members after sending them through formal training, there may be two issues at play:
There is no training buy-in or support from the management team. For training to take hold in the dealership, your managers must "buy in" to the training, meaning they need to participate in the training class to understand the curriculum and endorse it in the dealership.  Training without the full support of the management team is a waste of resources.
The training course chosen might not have been right for your dealership.  Not every organization trains the same way!  Some subscribe to the conventional wisdom that sales training is sales training, that all F&I training is basically the same, or that everyone will essentially train on a similar service consultative process.  While the skills to be honed may show elements of consistency, the methodology of how they are taught vary greatly.
Effective training will always start with understanding the specific challenges to address or the problems to solve.  Then, a solid trainer who understands how adults learn will deliver the training appropriately, ensuring that learning has taken place.  Leveraging the right trainer and full support of the dealership's managers will garner your best results without having to retrain the team.
Finding the Right Training Partner
A commitment to the right training delivers countless benefits to dealership operations and that commitment must start with leadership.  Understanding that not all dealerships are staffed with people that can effectively train their teams across all disciplines, a dealer can leverage training support from many sources in the marketplace.  In this search for a training partner, there are four keys to finding the one that best fits you.  The right training company to support your dealership should:
be proven industry experts.  Get to know them and understand the company's background, reputation, certifications, and the experience of their employees.
utilize effective training methodologies.  Ensure the training company can articulate a clear methodology to their training and be able to substantiate it.
provide methods to demonstrate success.  Ask the company how they prove their training effectiveness and success with sustainable training relationships.
be a trusted industry partner.  Do your research on the training company to understand their corporate values, history, current business accomplishments and other companies with whom they do business.
With almost 40 years of experience helping dealers achieve their profitability goals, EFG Companies has a proven track record of training and developing people and high performing teams through proven methodologies and on-going support.  Contact us today to learn more about EFG!