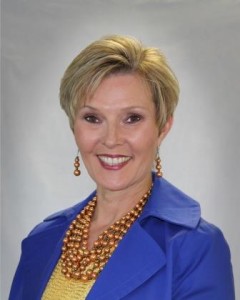 We're well into the second month of the year and for some of you, those New Year's resolutions have already fallen by the wayside. Exercise more? Eat healthy? More quality time with family? Make more money? How? One of the first steps is to ensure your inventory meets the needs of your customer base.
Let's face it. There are motorcycles we are in love with, and there are motorcycles our customers want to buy. Are you running a dealership that caters to the type of customer you want to have? Or, is your inventory based on the type of customer you actually have? Take a close look at your neighborhood and the types of customers who visit your dealership. We all have those customers who come in every week to talk about the latest and greatest. But, they aren't in the market to buy – they're in the market to talk. Stocking inventory for those customers is a losing proposition.
Is your neighborhood transitioning from Baby Boomers to Millennials?
Is there an influx of new transplants fresh out of college and saddled with debt?
If these are your potential customers, then your inventory should have a healthy mix of starter motorcycles, affordable new brands, and some certified pre-owned motorcycles. Of course, you should have a few bright, shiny fully-loaded motorcycles. After all, those Baby Boomer customers are still around and ready to ride. However, your biggest opportunity to make money lies with a generation that is swiftly outpacing Baby Boomers in terms of spending power. According to Forbes, as of this year, Millennials have the most spending power of any generation.
How are you partnering with your lenders to provide financing for this changing demographic? It's worth your time to pull the financial numbers in a five zip-code area radius around your dealership to look at the trends. Median income, rent versus own, and average debt and unemployment rates are all good data points to discuss with your lending partners.
Take a look at your 2017 numbers. How many sales were cash deals versus finance? Within those financing numbers, take a look at how many deals included F&I products, and how many just covered the motorcycle. If you don't like what you see, there could be several simple fixes. Whether you sell $30,000 new motorcycles, or $5,000 pre-owned motorcycles, it can be difficult to secure financing if your sales team isn't taking finance goals into account.
Prior to demonstrating any motorcycle, all sales people need to conduct an initial meet and greet, and qualification interview. While asking people about the type of motorcycle they want is important, it's equally important to ask simple qualifying questions, like:
What brings you in today?
How did you hear about us?
Do you have a bike?
How long have you had it?
What do you like best about your current bike?
What are you looking for in a new bike?
What are your riding habits? (i.e. to and from work, long distance, weekends)
Are you planning to trade in your bike?
Are you planning to finance or pay cash?
What do you do for a living?
Where do you work?
How long have you been there?
Do you own your home or rent?
The last thing your sales team should want is to put a customer on a motorcycle they can't afford. Once the customer gets to finance, they could lose the sale. If the customer stays, the dealership could still lose front-end margin or back-end margin – hurting sales and F&I commissions, along with dealership profitability.
When everyone in the dealership works together to land customers on a motorcycle they like and can afford, the dealership has a better opportunity to secure financing to cover both the sales of the motorcycle and F&I products, as well as the opportunity to service that motorcycle.
If you have right-sized your inventory for your consumer demographic, providing the right mix of F&I products and service bay capabilities will catch your lender's attention. Regardless of the price of a motorcycle, if it's not working reliably it will likely become a default quickly. Keeping that motorcycle in good working order not only increases its value to you and the lender, it brings your customer back into the dealership for maintenance and repair. And each repeat visit builds loyalty and preference for your dealership.
While I can't help you with some of your personal resolutions, right-sizing your inventory can certainly help you make more money. And, while those returning customers are in your shop, ask them about their New Year's resolution. You never know…it might be a bright, shiny fully-loaded motorcycle!