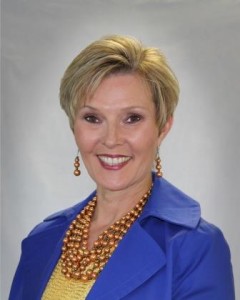 2017 marked a lackluster year for many powersports dealers. Unit volume did not meet projections, and we're seeing more dealers sell inventory at or below cost just to keep it moving. While it appears that 2018 will look much the same as 2017, there is one caveat. Pre-owned unit sales will most likely continue to outpace new unit sales, due to consumer demand.
Dealers would be wise to analyze today's consumer. Changing demographics show that Millennials and are overtaking Baby Boomers in terms of spending power.  These price-sensitive generations are more likely to consider pre-owned a more appealing option for their already-strained budgets.  New bikes are often priced outside their comfort zone. As a result, consumers who delayed purchasing a bike in 2017 will likely shop for gently used bikes in 2018.
Because of this shifting demographic and financial constraints, powersports dealers should outfit their pre-owned inventory with late-model bikes that either have a little bit of manufacturer warranty left, or are just outside of manufacturer warranty coverage. In addition to being top sellers, these bikes offer the most opportunity to sell F&I products on the back-end, helping powersports dealerships increase their profit potential. Adding a CPO component can also help move these bikes off the floor and give the consumer an added value component, as well as help to increase repeat service drive business.
To maximize foot traffic and profit per bike sold, F&I should be the priority for 2018. Consider retooling the product menu to ensure you have the right products in inventory. Refocus any advertising and marketing dollars to feature customer service levels and market-differentiating consumer protection products. Dealers should begin to strategically use F&I product sales to foster repeat business. Train your teams on how to discuss the benefits and terms of F&I products, with the message that once the coverage ends, to bring the bike back to the dealership and trade it in. This will help create a three to four-year sales cycle for repeat business.
One of the biggest challenges that faced powersports dealers in 2017 was the pullout of the subprime market by more lenders. Going into 2018, we expect to see this trend continue. To help keep as many good lenders operating in the powersports space, dealers should focus more time and attention on cultivating better lender relationships. Hone those training efforts on managing each lender's look-to-book, qualifying customers, making sure all stipulations are accounted for, and that the bikes are titled and white-slipped correctly.
Disappointment is never a good way to close out a year. Unmet expectations, events out of your control, new challenges — all these sentiments likely made the "bah humbug" list in 2017.  Make sure you don't take that "bah humbug" attitude into 2018!