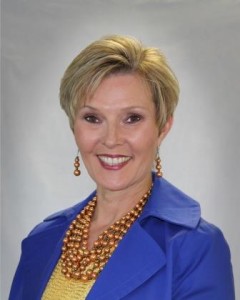 In last month's column, we introduced the topic of bolstering dealer relationships with lenders in the spirit of gaining more business for both parties, with a focus on lender challenges. This month, I'd like to focus on the dealer side of the desk.
So let's consider the challenges facing dealers when working with their lender partners and steps dealers can take now to address those challenges. In February, I'll talk in-depth about how both sides "meet in the middle" to build a productive and financially beneficial relationship for both lenders and dealers in the powersports market.
Change is here to stay
The powersports customer is changing. Today's customer is younger, smarter, and faster. The millennial buyer has spent hours on the Internet researching the dealership, the bike, and often the financing options – before he or she ever sets foot in the showroom. Requiring labor-intensive paperwork and data entry won't be tolerated by today's customer. With this in mind, consider talking with your lender to evaluate how to work together to implement technology solutions that work on the dealership level. You'd be surprised how robust their technology can be.
Speaking of evolution, 2016 was marked by a lack of innovative financing solutions. A lender's lack of flexibility in deal structures – or creativity in financing – impacts a potential purchase. Trying to move a customer to a different bike, or require more equity, affects the customer experience and can lead to negative online reviews. While lenders need to take another look at how they determine their lending requirements for this space, dealers also need to evaluate how they can change their sales processes to land the customer on a motorcycle that can get funded. Ask qualifying questions before looking at inventory. Have your entire team trained on finance processes and requirements, so no matter who is on the floor, the customer, lender and dealer will be taken care of. Lastly, don't be afraid to pick up the phone. Once a deal is submitted, don't wait for a lender to get back with you, give them a call to get the ball rolling, discuss any issues, and take care of any further paperwork while the customer is in the dealership.
Today's deal…or a long-term partnership
While the mantra is to work the deal, keep in mind how it affects the long-term partnership with a lender. Right now, both lenders and dealers are looking at each other with a critical eye. Lenders are concerned with the overall market and how it will affect their loss ratios and portfolios. Dealers are looking at lenders, saying that the current lending practices are making it more difficult to sell their inventory. By staying in communication with lenders, dealers have a better opportunity to:
Get more deals funded by understanding and training their team on lender requirements
Ask for leeway on customers that don't meet the qualifications
Demonstrate long-term trends, which lenders can then use to make more informed adjustments to their credit criteria
At the end of the day, it's all about communication and understanding both dealer and lender needs. Come back next month and I'll provide more in-depth tips on how meeting in the middle can be profitable for everyone.