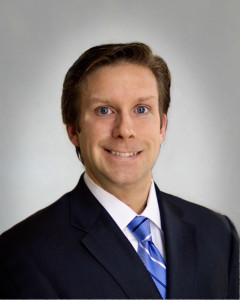 If customer retention was ever a buzzword, it is this year! Everyone in the automotive industry is talking about it. But, what are we doing about it? The challenging thing about customer retention in the retail automotive business is the amount of time between purchases and the lack of frequent interaction with the customer during that time. Of course, the answer lies in the service drive, so how are we as an industry thinking about it differently than in years past?
Leaving Money on the Table
Let's look at retention in terms of customer engagement between vehicle sales. According to research from the National Association of Automotive Dealers, 83% of customers who perform maintenance with the selling dealer are more likely to return to purchase another vehicle. However, the Cox Automotive 2018 Service Industry Study states that dealerships only represent 33% of the share of consumer service visits. Literally, dealerships are getting only a third of the customer's business for maintenance. Not only are you losing the opportunity to engage with your customer – you're losing service drive revenue!
Introducing MVP
Last month, EFG released a new program designed to tackle the retention conundrum. The new pre-paid Maintenance Value Program (MVP) is designed to boost customer retention with a fully-customizable program to fit individual dealership needs. This is not one of those off-the-shelf, one size fits all plans. It's optimized for you and your needs by giving you control.
You choose the quantity and type of services offered:
Oil & Filter
Tire Rotation
Engine Air Filter
Cabin Air Filter
You choose the reimbursement Increments.
And, you choose the terms.
By the way, there are no service intervals so your customers can take advantage of these benefits without having to conform their lives to a pre-set schedule. In addition, when they trade the vehicle in, you're adding a vehicle to your used car inventory that you know has been maintained well and can be sold at a higher price point.
With MVP, we've given dealerships a way to strengthen that customer bond and capture more service revenue. Dealers utilizing MVP now have a better opportunity to turn one-time only vehicle purchase events into an ongoing relationship through the service drive. MVP helps dealers dramatically shorten service drive time, simplify record keeping, and speed claims submissions. These touchpoints greatly improve the customer's experience, and increase the odds that they will return for the next appointment.
Additionally, EFG has integrated the back-end administration of MVP into its award-winning EFG DRIVE portal. A service manager can login to EFG DRIVE, enter the vehicle identification number, quickly access contract status, and submit claims for automatic approval. This also means the dealership typically receives a claim payment within one hour. Having efficiently processed close to 3.5 million transactions, EFG knows a thing or two about managing customer engagement.
Get On the Same Page
Beyond products, sales and service, customer retention is a state of mind. Is everyone in your dealership on the same page and aligned toward the same goal of providing the best customer service so people will want to come back to your dealership? When everyone takes personal accountability toward achieving a common goal, the results are financially compelling.
With more than 40 years helping dealerships achieve their profitability goals, EFG Companies knows how to combine the right products with the right training to generate successful results. Contact us today about our new MVP program and ask about what we can do for you.