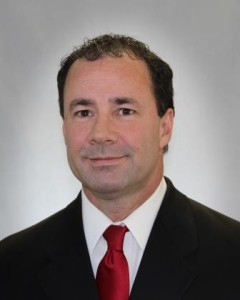 There were a couple of surprising bright spots in April, as retail automotive dealers continued to deal with the impact of COVID-19.  According to Autodata Corp, sales of the highly lucrative pickup segment dominated cars in the U.S., for the first time, by more than 17,000 — 186,417 pickups vs. 169,234 cars. In addition, with sales for April and early May coming in stronger than expected, automakers are already starting to rehire people and open up operations. While these are only two data points, they do provide a bit of good news in the dismal daily drumbeat.
The fact remains, however, that we are in uncharted waters. The good news is that not all steps forward are countered by a step back. Consider these data points:
Step Forward: Affordability – Interest rates are at an all-time low, making financing a vehicle pretty attractive.
Step Backward: Job Market – In April, the unemployment rate skyrocketed to 14.7% with 23.1 million people unemployed, but some industries are experiencing tremendous demand.
Step Forward: Inventory – Plant shutdowns have helped push inventory out the door while keeping prices in the black.
Step Forward: Restarting – Nearly all states have eased some restrictions on businesses to jump-start the economy, with some seeing limited success.
Of course, there are some overarching factors to consider.
A shaky employment forecast has prompted some to defer a car purchase for fear of not being able to make payments in the long term.
Even with shelter-in-place restrictions easing, many consumers remain hesitant to enter a dealership.
The cloudy forecast for the coming months – both in terms of the economy and the path of the pandemic – is reflected in The Conference Board's consumer confidence index which reflected the largest drop since 1973.
A Path Forward
As we adjust to our 'new normal,' there are some opportunities to begin the recovery process. Cox Automotive issued a report in May revealing how digital tools are changing how dealers and consumers approach car buying. According to Cox, 88 percent of dealers are going beyond just doing business in their physical locations. On the consumer side, 62 percent said they are more likely to complete several steps of the car buying purchase online. Moving forward, many are interested in 'new ways' of shopping.
According to Edmunds, manufacturer incentives will continue to play a large part in the retail automotive recovery. But incentives may not be able to counter a potential new-vehicle inventory shortage, thanks to shuttered factories.  Cox Automotive estimates total U.S. inventory at 3.3 million vehicles in April, down roughly 440,000 from March, and down about 700,000 from the same time a year ago. As plants come back online and sales volumes rise, dealers will need to keep their pencils sharp.
Now is the perfect time to hone your sales and F&I teams' skills, especially when it comes to selling online. Don't rely on a static brochure or webpage to reveal the value to your customer. Make sure your sales and F&I teams are adept at explaining the value of these options via phone, text or video call. Invest in training that gets your team past no – and on to yes.
Your team also needs to be prepared to engage with customers online. Think beyond simply responding to a request from your website or social media page to using video conferencing software. Acclimate your team to the free video conferencing solutions available, including Zoom, Skype, and Join.me to name a few. When speaking with customers over the phone, email, or chat, your team should be asking what video conferencing solution your customers prefer, and then jumping on one of the platforms to conduct the F&I presentation. Remember, whether in the dealership or online, strong F&I presentations rely on reflective listening to custom-tailor product benefits to each individual customer.
One thing is certain, we will come out of this pandemic. Business will look different and there will be a 'new normal' Consider this time an opportunity to prepare your business for a profitable road ahead!
EFG Companies has helped dealerships overcome the ups and downs of market changes for more than 40 years. We know what it takes to increase sales now and fortify your business for the future. Contact us today to learn about our training services